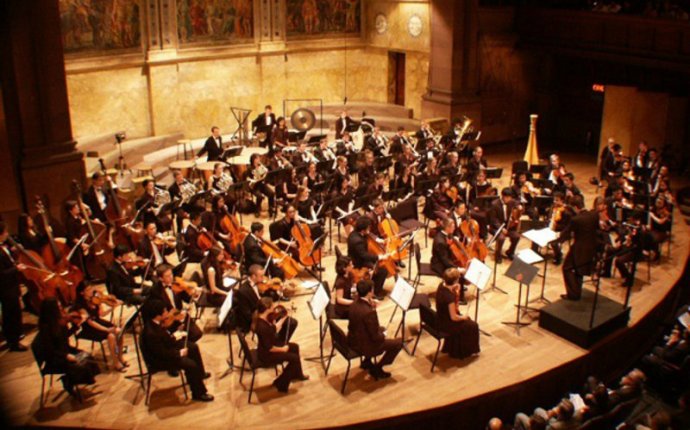 Princeton Orchestra
As students filtered into their afternoon rehearsal on a Wednesday afternoon in April, Michael Pratt sat stoically at the front of the stage in Richardson Auditorium in Alexander Hall.
Pratt, a student-proclaimed legend within Princeton's Department of Music, has been Princeton University Orchestra's conductor for 40 years. During his tenure, Pratt has nurtured the best from gifted students who, in addition to honing their musical talents, are pursuing a wide range of disciplines across departments. His development of Princeton's certificate-granting Program in Musical Performance has garnered the department national attention and has heightened its reputation as a highly desirable place of study by giving students who are both academically and musically strong an option to pursue both paths.
The orchestra, which began in 1896 with professional musicians performing in Alexander Hall, is now made up of more than 100 student musicians who perform on campus and tour biennially in Europe.
That April afternoon, Pratt readied the students to rehearse Paul Hindemith and Gustav Mahler, the featured composers for the spring concert. Pratt said he believes that the skill needed to perform these complex pieces is an attribute that the talented young musicians should not ignore when entering college.
Said Pratt: "If a student has an ability on an instrument, you want to allow them to have voice to that experience and play this great music every bit as much as you'd want them to read the works of Shakespeare. It's part of what forms our human soul."
Princeton University will celebrate the opening of the Lewis Center for the Arts complex with a Festival of the Arts Oct. 5-8 on the Princeton campus. The festival, which is open to the public, will feature dozens of concerts, plays, readings, dance performances, art exhibitions, screenings and more at venues across campus, most of which will be free.
Source: www.princeton.edu