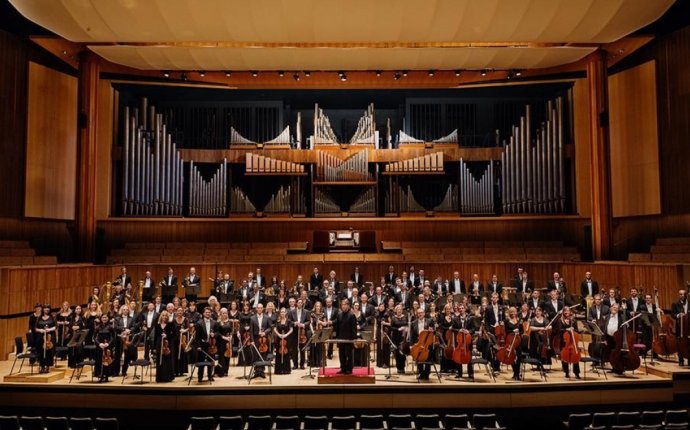 Philharmonia Orchestra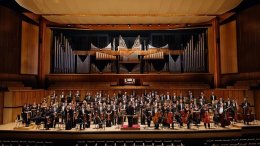 Led by its Principal Conductor & Artistic Advisor Esa-Pekka Salonen, the Philharmonia has a pioneering approach to the role of the modern-day symphony orchestra, reaching new audiences and participants through audience development, digital technology and learning and participation programmes. Based in London, but with residencies in cities throughout England and a thriving international touring programme and global digital reach, the Philharmonia engages with a world-wide audience.
London Season
The Orchestra's home is Southbank Centre's Royal Festival Hall in the heart of London, where the Philharmonia has been resident since 1995 and presents a Season of over 50 performances each year. Orchestral programming is complemented by series including Philharmonia at the Movies, Music of Today, the Philharmonia Chamber Players and an Insights Talks programme.
Under Salonen and other key conductors, the Philharmonia has created a series of critically-acclaimed, visionary projects at Royal Festival Hall – distinctive for both their artistic scope and supporting live and digital content. Bill Viola's Tristan und Isolde (2010); Infernal Dance: Inside the World of Béla Bartók (2011); and City of Light: Paris 1900-1950 (2015), were followed in 2016 by the major, five-concert series Stravinsky: Myths & Rituals, which won a South Bank Sky Arts Award.
In 2017/18, Vladimir Ashkenazy leads a focus on the 100th anniversary of the Soviet Revolution in Voices of Revolution: Russia 1917.
UK programme
The Orchestra is committed to presenting the same quality of live music in venues throughout the UK as it does in London, especially at its residencies: at Bedford's Corn Exchange, De Montfort Hall in Leicester, The Marlowe in Canterbury, The Anvil in Basingstoke (where it is Orchestra in Partnership), Three Choirs Festival, and Garsington Opera. At the heart of the UK residencies is a programme delivered by the Philharmonia Education team that empowers people in every community to engage and participate in orchestral music.
Source: www.philharmonia.co.uk