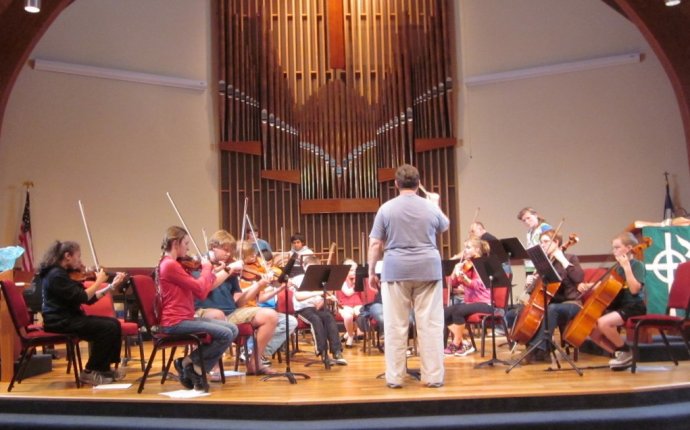 oregon Orchestra
The University of Oregon Symphony Orchestra is the premiere orchestra at UO and one of the finest university orchestras on the west coast. It serves as a laboratory for music majors and especially talented non-majors who have demonstrated the necessary expertise to study ensemble performance technique and repertoire spanning a broad time frame and encompassing a wide variety of musical styles.
The UOSO is committed to a robust musical experience for both students and audiences. Audiences enjoy thoughtful and exciting programming delivered by fresh musical talent, while students have the opportunity to collaborate with living composers, guest conductors, and soloists. Members of the UOSO do not merely "put on concerts, " but are also encouraged to better understand and appreciate the music they perform, as well as the music-making process itself.
The orchestra performs seven unique programs throughout the academic year, and also serves as the pit orchestra for the UO Opera Ensemble. The UOSO collaborates regularly with the University Singers, presenting works such as Mozart's Mass in C minor and Bernstein's Chichester Psalms. Recent symphonic repertoire highlights include Bach Brandenburg Concerto #3, Beethoven Symphony #7, Brahms Symphony #1, Mahler Symphony #1, Mussorgsky Pictures at an Exhibition and Higdon Blue Cathedral. Performances venues include Beall Concert Hall on the University of Oregon campus, as well as the Hult Center for the Performing Arts in downtown Eugene.
Campus Orchestra
The Campus Orchestra is designed for students who want the opportunity to play in orchestra, without the time commitment and stringent audition requirements required to play in the UO Symphony Orchestra. Campus Orchestra welcomes students from all academic disciplines and rehearses at the School of Music on Tuesday nights from 6:00 to 7:50 p.m.
Source: music.uoregon.edu