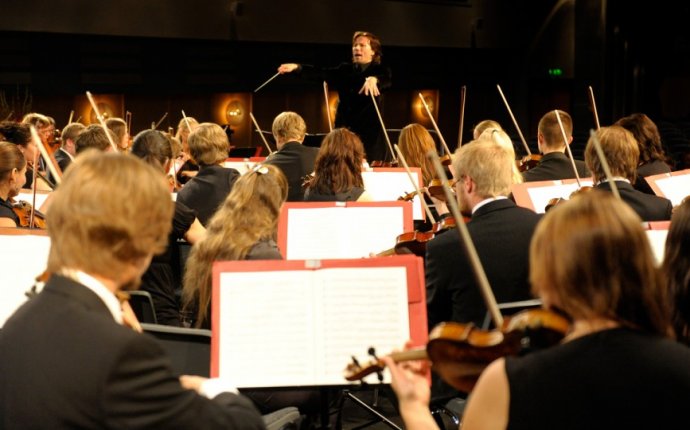 Famous Baroque music pieces
Before the start of the classical period, baroque music was written in many forms by many composers over the course of 150 years. (Meet the top 10 baroque period composers.) Known for its inconsistency, baroque music encompasses the use of basso continuo, degrees of ornamentation, self-expression, open forms, and the formation of counterpoint. Think of the baroque period as a funnel collecting all forms of music and ideas. As time progresses, the funnel becomes smaller through trial and error. Popular baroque music ideas are picked up and expounded, then further studied and expanded. Less than popular ideas fall by the wayside. Each passing year is one step closer to the classical period where rules of composition have become perfected and order reigns supreme. Amid the chaotic sea of baroque music, there are hundreds of works that shine like beacons in the night. To help you find them, I've compiled a beginners list of baroque music you can add to your classical music collection.
Bach: 6 Suites for Unaccompanied Cello
Yo Yo Ma performs Bach's 6 Suites for Unaccompanied Cello. The recording won Yo Yo Ma the Grammy Award for best instrumental soloist in 1985. Sony
It is largely believed that Johann Sebastian Bach composed the six suites for cello between 1717 and 1723. The manuscript belonging to his second wife, Anna Magdalena Bach, was titled Suites á Violoncello Solo senza Basso. These pieces are instantly recognizable, and are, perhaps, the most famous music ever written for solo cello. The suites are so popular, they have been transcribed for a variety of different instruments. Listen to Yo Yo Ma perform Bach's Six Suites for Unaccompanied Cello.
Joshua Bell - Vivaldi, The Four Seasons - Academy of St. Martin in the Fields. Sony BMG
Without a doubt, the Four Seasons is Antonio Vivaldi's most famous work. It was published in 1725, in a set of twelve concerto's entitled Il cimento dell'armonia e dell'inventione (The Test of Harmony and Invention). The concertos are arguably the boldest program music ever written in the baroque period (music that is composed to depict a narrative). Listen to Joshua Bell perform Vivaldi 's Four Seasons.
Handel's Messiah, performed by The London Philharmonic Orchestra & Choir. Sparrow Records / Capitol Christian Distribution
In just 24 days, George Frideric Handel composed the Messiah after his friend and librettist, Charles Jennens, expressed in a letter his desire for creating a scriptural anthology set to music in 1741. They intended the Messiah be performed at Easter, but it found its home at Christmastime instead. Throughout the work, Handel makes great use of text painting, a technique where musical notes mimic the lines of text. Listen to a few excepts from Handel's Messiah:
"All we like sheep"
"Comfort ye my people"
"Halleluja"
Scarlatti: Essercizi per Gravicembalo (Sonatas for Harpsichord)
Pieter-Jan Belder performs the complete harpsichord sonatas of Domenico Scarlatti. Brilliant Classics
Domenico Scarlatti, son of Alessandro Scarlatti (another well-known baroque composer), wrote 555 known harpsichord sonatas, of which, over half was written in the last six years of his life. His career bridged into early classical period, and his sonatas influenced many of the classical period composers after him. Listen to Scarlatti's harpsichord sonatas performed by Peter-Jan Belder.
Corelli: 12 Concerti Grossi, Op.6
Corelli's 12 Concerti Gross - Performed by The English Concert with Conductor, Trevor Pinnock. Archiv Produktion
Arcangelo Corelli's twelve concerti grossi are a perfect example of the baroque period's concerto grosso (the form of music that resembles a musical dialogue between the large orchestra and the small group of soloists). He was the first baroque composer to write music in that style. These 12 concerti grossi were published after his death. Listen to a complete performance of Corelli's twelve concerti grossi.
Bach: Brandenburg Concertos
Johann Sebastian Bach - Brandenburg Concertos. Alia Vox
These highly favored and celebrated concertos written by Johann Sebastian Bach were dedicated to Christian Ludwig, Margrave of Brandenburg-Schwedt, in 1721. The concertos are among the world's most performed; their happy and upbeat nature easily inspires and excites listeners of all nationalities. Listen to all six of Bach's Brandenburg Concertos.
Henry Purcell's Opera, Dido and Aeneas. Philips
Henry Purcell's opera, Dido and Aeneas, (read the synopsis of Dido and Aeneas) was the English composer's first opera. It was also his only completely sung dramatic work, having written a handful of staged works prior to and after its premiere. The opera is a great example of baroque period opera. Listen to the complete recording of Purcell's Dido and Aeneas.
Sammartini: Symphony in D Major, J-C 14
Giovanni Battista Sammartini - The Complete Early Symphonies. Nuova Era
Giovanni Battista Sammartini is considered to be the originator of the classical symphonic form (in particular, the sonata form), and many believe his symphonies and thematic development are the precursors to those written by Haydn and Mozart. Listen to Sammartini 's Symphony in D Major.
Telemann: Paris Quartets. Sony Classical
Georg Philipp Telemann was one of the most prolific composers of the baroque period. Unlike other famous composers, Telemann's musical abilities were largely self-taught. His incorporation of unusual instrumentation in his concertos is one of the things that that made him unique. For example, his famous Paris Quartets were scored for flute, violin, viola da gamba, and continuo. Listen to Telemann's Paris Quartets.
Agnus Dei - Oxford New College Choir. Erato Disques
Source: www.thoughtco.com