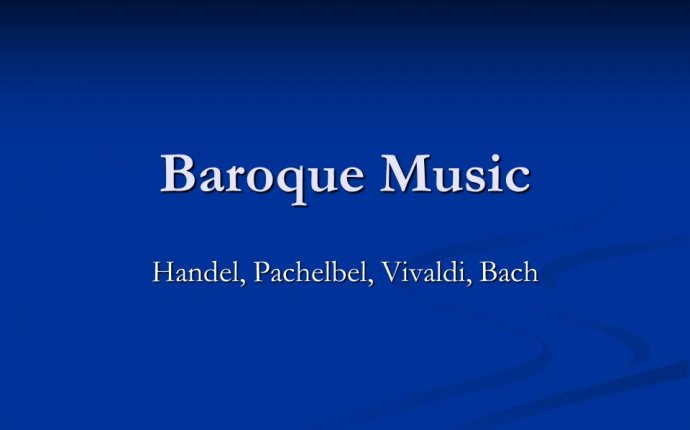 baroque music Handel
Georg Friederich Hndel was born in 1685, a vintage year indeed for baroque composers, in Halle on the Saale river in Thuringia, Germany on February 23rd.
From Germany to England via Italy.
Though his father had intended him for the law, Handel's own musical inclinations seem always to have been clear to him. At the age of 18, in 1703, he traveled to Hamburg, where he took a job as a violinist at the Hamburg Opera and gave private lessons to support himself. He became acquainted with Johann Mattheson (who later chronicled the known events of Handel's life during his stay there) and together they visited Buxtehude in Lbeck in that first year. In the new year Handel's first two operas were produced, Almira and Nero.
Whilst in Hamburg, Handel made the acquaintance of Prince Ferdinando de' Medici, son and heir of the Grand Duke of Tuscany, who invited Handel to visit Italy where he spent more than three years, in Florence, Rome, Naples and Venice. By 1706 he had reached Rome, where Marquis (later Prince) Francesco Ruspoli employed him as a household musician and where most of Handel's major Italian works were composed. This visit was significant; baroque music, like that of any period, has its musical clichs, and much that is typical of baroque music can be traced back to Italy and particularly to Corelli, with whom Handel had studied. The influence of Italy was to show itself in Handel's lifetime preoccupation with opera as well as Italian operatic "stars". His Concerti Grossi too, bear witness to the influence of Italy and Corelli.
Italy was a great center of musical activity particularly during the first 20 years of the 1700s, and Handel was to meet and exchange ideas with many of the leading composers, musicians and nobility of the time - and not only Italians, for it was obligatory for every cultural and music-loving person of any rank or nobility to do the Grand European Tour which naturally included the main Italian cultural centers. Thus on his travels around Italy Handel also made a number of useful contacts including the Duke of Manchester, the English Ambassador, and most significantly Prince Ernst August of Hanover, brother of the Elector (later King George I of England) who pressed him to visit Hanover. The Prince may also have intimated the possibility of a post at the Hanoverian court, for when Handel left Italy early in 1710 it was for Hanover, where he was in fact appointed Capellmeister to the Elector, George Louis, who immediately packed him off on a twelve months' leave of absence to visit England. The Royal Houses of Britain and Germany had always been closely inter-related, and the Act of Settlement of 1701 which secured the Protestant succession to the Crown of England, had made Handel's Hanoverian employer George Louis' mother heiress-presumptive to the throne of Great Britain. Thus the Elector George Louis would have been anxious to have Handel spy out the land and report back to him on the London musical, social and political scene.
During this first London visit, lasting eight months, Handel was favorably received at Queen Anne's court, though his eyes were largely set on Vanburgh's new opera house, the Queen's Theatre in the Haymarket. Rinaldo, the first Italian opera specially composed for London, was performed there in 1711 and was a sensational success. Returning only briefly to Hanover in 1711, Handel was back in London by 1712 when he was invited to produce an English Court Ode for Queen Anne's birthday. The Queen normally took little interest in her composers, being (according to the Duke of Manchester) ''too busy or too careless to listen to her own band, and had no thought of hearing and paying new players however great their genius or vast their skill''. It is surprising, therefore, that she granted Handel a pension of 200 a year for life.
But the Queen's health deteriorated, and by September 1714 Britain had a new monarch. Thus it was that George Louis, Elector of Hanover and already naturalized by Act of Parliament in 1705, became King George I of England, initiating the Royal House of Hanover. One of the first engagements for the new George I was to attend morning service at the Chapel Royal where ''a Te Deum was sung, composed by Mr Handel" - and Handel's position with the new ruler appears to have been secured. In addition to his royal duties for King and Court his 'Caroline' Te Deum was performed by the Chapel Royal musicians at the king's first royal engagement Handel became music master to the princesses, for whom he may well have composed the keyboard suites subsequently published in 1720. In the summer of 1717 the king requested a concert on the River Thames and Handel was commissioned to write 'Water Music', for wind and strings. With members of the court and musicians accommodated in barges, the evening's entertainment went on until the early hours of the morning.
Source: www.baroquemusic.org