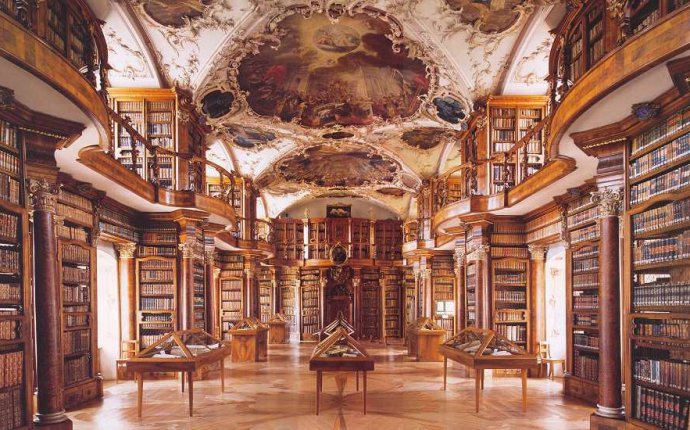 Baroque music Library
The Music & Dance Library's collections include approximately 80, 000 disc and tape recordings, 130, 000 books and scores, 12, 000 serials, 5, 600 microfilms, and a large collection of DVD and VHS videos. In addition, the Library houses the former WOSU-FM collection of approximately 22, 500 vinyl LPs of classical, jazz, and operatic works, and the American Broadcasting Company collection of approximately 16, 000 pieces of popular sheet music from the early 20th century to the 1950s. The Library also contains a Nordic Music Collection of contemporary Scandinavian scores and recordings. At present, the Collection consists of approximately 2, 300 scores and 2, 000 recordings.
The general collections include biographies, histories, theoretical and reference works about music and dance, periodical and serial sets, music theses and dissertations, recital recordings, and a large variety of materials on music and dance topics from ancient times to the present. The score collections contain not only scholarly editions of the complete works of all the major composers but also a wide range of practical editions of vocal and instrumental music. Special research materials include microforms of music manuscripts and early prints, and music dissertations from other universities in the United States and abroad. The Library owns a set of the Deutsches Musikgeschichtliches Archiv microfilms that reproduce thousands of documents in Renaissance and early Baroque music found chiefly in German libraries; microfilm collections reproducing manuscripts and copies of works by J. S. Bach, his sons, and other members of the Bach family, held by the Staatsbibliothek zu Berlin; and microfilms of the great English and Italian musical manuscript collections of the British Library. The Library owns more than five hundred music dictionaries dating from 1495 to the present.
Online specialized databases include Music Index, RILM, RIPM, International Index to Music Periodicals, International Index to Performing Arts, Index to Printed Music, Oxford Reference Online, Credo Reference, Classical Music Reference Library, and Grove/Oxford Online, together with hundreds of general-interest databases and online journals, many of them full-text. Also available are streaming audio and video resources for class reserves, DRAM (streaming audio, complete liner notes and essays from New World Records, Composers Recordings, and other labels), and the classical and jazz Naxos Music Libraries. Naxos offers more than 140, 000 tracks from some 9, 000 CDs and 7, 000 composers from its own and other labels. Other streaming audio and video resources include Smithsonian Global Sound, Jazz Music Library, Contemporary World Music, Dance in Video, Jacob's Pillow Dance, Films on Demand, Classical Music in Video, On the Boards, American Song, Met Opera on Demand, and Classical Music Library.
The Library proudly serves as the central editorial office for an international music iconography database. The Répertoire International d'Iconographie Musicale (RIdIM) is a worldwide effort to identify and catalog art works that feature musical images such as instruments, performers, composers, and events. Library staff involved in the project include librarians Alan Green (Project Coordinator) and Sean Ferguson (Editor-in-Chief), Circulation and Media Services Supervisor Jarod Ogier (Associate Editor), and cataloger Gretchen Atkinson. In addition, numerous School of Music graduate students have contributed their time and skills, among them Bria Parker, Ursula Crosslin, and Alison Furlong. The RIdIM database is available for free searching on the Web. For information, contact Sean Ferguson at 614-292-2319 or ferguson.36@osu.edu.
Music has been an integral part of Ohio State University from its earliest years. The Men's Glee Club dates from 1873, and the University Band from 1879. Music courses were first offered in 1908, and dance courses in 1923. The Music Library was organized in 1946, moved to Sullivant Hall in 1975, and moved to 175 West 18th Avenue in 2011.
Materials for the music and dance collections are purchased primarily through general funds from OSU Libraries. The Music & Dance Library receives additional funding from the Friends of the Libraries.
The generosity of our friends plays a vital role in supporting our digital technologies (including streaming audio and video course reserves) and the purchase of essential books, scores, periodicals, and recordings. Our helps the Library maintain its position as one of the largest and finest collections of its kind. Our helps meet current needs. (Click the links to make a donation using our secure server.) To learn how you can help, phone us at 614-688-0163.
how science and technology affects society
how to develop roadmap
where design criteria
how science and religion work together
where to manage subscriptions on iphone
how long startup repair windows 7
which product is an example of a capital good
whose business is safety
how teaching happens
how much start up
what technology can mennonites use
what technology was used to build the pyramids
what solutions are isotonic
where to design clothes
what's start up
whom synonyms and antonyms
how often growth spurts
where's my device
where to find system configuration
how to use far manager
how management is a science
which startup character are you
where's device manager
why teaching abstinence doesn't work
where to set up an ira
how to find business information on a company
what solutions are there for climate change
how many startups in india
who's and whose examples
how solution priority number is calculated
when london was capital of america
what system is the gallbladder in
where design definition
why london is the capital of the world
startup costs
how management is an intangible force
where to teach online classes
when startup season 4
where's my device
how technology affects mental health
who owns positive solutions
who devised the trojan horse
which business development increases cash
how product managers work with data scientists
when design a logo
Source: library.osu.edu