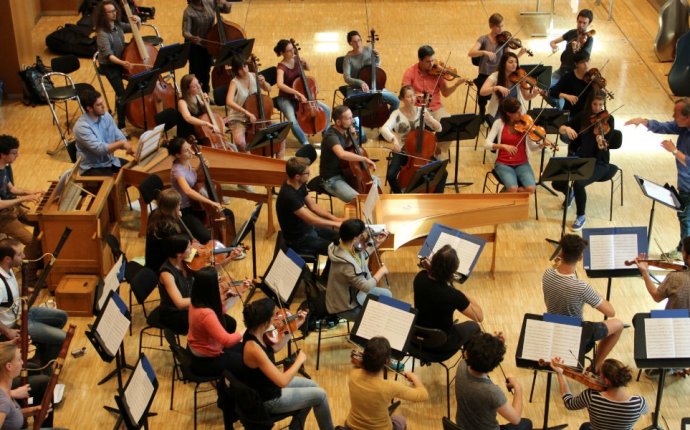 European Union Baroque Orchestra
The ensemble, which has been based in the UK since 1985, is to move to Belgium amid fears surrounding the loss of free movement of European musicians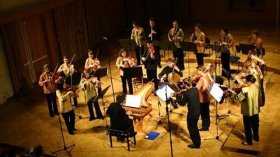 The European Union Baroque Orchestra (EUBO), which has been based in the UK since 1985, is to move to Belgium following the Brexit vote. The ensemble will give its last UK concert at St John's Smith Square in London on 19 May, before moving its base to Antwerp.
General manager Emma Wilkinson cited fears surrounding the loss of free movement of European citizens once the UK leaves the EU. 'I do worry that European orchestras will not be inviting talented British musicians to work with them, ' she told . 'It will just be too bureaucratically difficult.'
An official Cultural Ambassador for the European Union, the EUBO auditions around 100 students from throughout the EU every year, and selects up to 25 for training and performance with some of the world's leading Baroque musicians - including, in recent seasons, Ton Koopman, Roy Goodman, Rachel Podger and Riccardo Minasi.
Following the EUBO announcement, the UK's Incorporated Society of Musicians issued the following statement:
'This decision by the European Union Baroque Orchestra is indicative of the impossible uncertainty Brexit has caused the music profession: musicians and organisations alike. Our unique survey of 500+ professional working musicians puts freedom of movement as the top priority in negotiations.
'It is not surprising that professional musicians are attempting to plan for the future in the light of Brexit. Before we lose any more orchestras and indeed other parts of world class cultural offer, we call on the Government to commit to a freedom of movement exemption for cultural professionals to protect our creative industries.'
Source: www.thestrad.com