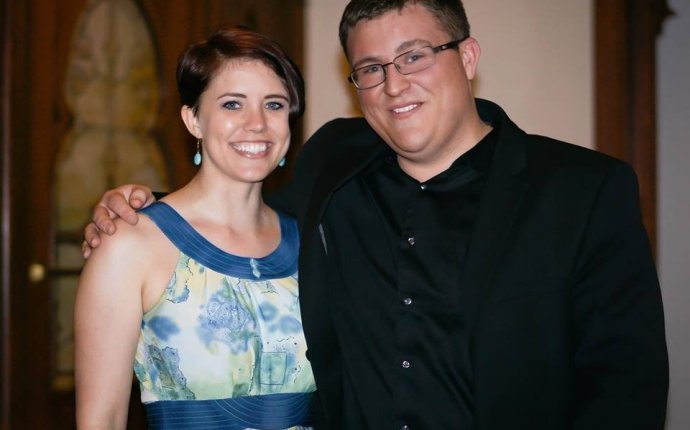 baroque songs
1: Tomaso Albinoni (1671-1751): Sinfonia a Cinque in g minor, Op.2, No.6 (from BMC 45) 1:Adagio / 2: Allegro. Much of what is now familiar as baroque music originated in Italy. We open with a splendid piece by Albinoni, a Venetian like Vivaldi. The compositions of his Opus 5 (he would publish 9 in all) were called "Sonatas" but are truly Sinfonias in breadth and richness. The Modena Chamber Orchestra - Francesco Calvi.
2: John Stanley (1711-1786): Concerto No. 3 in G Major for Organ & Strings, Op. 2 - 1: Adagio-Allegro. The blind English organist-composer John Stanley, a contemporary of Handel, specified these Six Opus 2 Concertos "for string orchestra, with solo organ, or harpsichord, or strings". Our recording (BMC 1) explores every combination. Here is an excerpt from Concerto 3 in G, with organ solo played by Conductor Leslie Jones, and The Little Orchestra of London. The organ is a Byfield of 1764, in the church of St Mary, Rotherhithe, historic port on London's Thames River from which the Mayflower set sail.
3: Stanley: Concerto No. 6 in B-flat Major for Harpsichord & Strings, Op. 2 - 1: Adagio - Allegro (Fugue) . From the same disc, BMC 1, we hear the opening movements from Concerto No. 6, with harpsichord solo performed by Harold Lester, who in true Baroque style, provides his own cadenza.
4: G.F. Handel: Harpsichord Suite No. 1 in A Major, HWV 426 (from BMC 23) Opening Prelude. In 1714, George Louis, Elector of Hanover became King George I of England, initiating the Royal House of Hanover, and Handel, who was already in the employ of the Hanover Court, went to England with him where he was to produce a number of now-famous compositions in connection with royal occasions and ceremonies. Handel was also acting as music-master to the King's daughters in 1720 when he published his first set of suites "pour le clavecin" and it may reasonably be supposed that these pieces would have formed a part of the Princesses' repertoire. Christopher Wood provides especially dramatic and characterful performances.
Trio Sonata No. 2 in F Major - (from BMC 6) 2: Adagio / 3: Allegro / 4: Allegro. Still in Baroque England, here are three movements from a Trio Sonata by William Boyce, no doubt written, like much of Boyce's music, to entertain the patrons of London's fashionable Vauxhall Gardens. Malcolm Latchem & John Brown, Violins / Jane Ryan, Viola da gamba / David Lumsden, Harpsichord
Organ Concerto No. 6 in B-flat Major, Op. 4 - (from BMC 5) 1: Andante allegro. Handel's ever-popular Organ Concertos apparently began life as interludes during his operas, Handel performing at the organ. They became so well-loved that Handel, ever the opportunist, had them published as separate works in two major collections, Opus 4 and Op 7. The Concerto Op 4/6, from which we hear the opening movement, is also well known in its version for the Harp. The Thuringian Baroque Ensemble.
Sinfonia No. 2 in D Major for Flute, Trumpet & Strings - (from BMC 7) 1: Sprituoso / 2: Adagio / 3: Allegro. Alessandro is often known as "the father of Domenico", and thus his wonderfully fresh and harmonically inventive compositions are lesser known. His 12 Sinfonie di Concerto Grosso (1715) probably began life as Overtures or Symphonies to accompany the Operas which Alessandro produced in abundance. The Modena Chamber Orchestra - Leader: Francesco Calvi.
(from BMC 8) Harpsichord Sonata in d minor, K.52 / L.267. Just as Vivaldi wrote "hundreds" of Concertos, so Domenico Scarlatti is known for his equally prolific Keyboard Sonatas. Originating in Naples, he was offered positions in Spain and Portugal, where he absorbed with alacrity the local folk tunes and rhythms, especially the gypsy and flamenco, giving his Sonatas a unique identity. While many are extrovert and brilliant, others are movingly, dramatically solemn. This Sonata in d minor is given a suitably rich and arresting performance by Valda Aveling on her Goff harpsichord.
Trio Sonata No. 3 in a minor, Z 804 - (from BMC 9) 3: Adagio / 4: Canzona / 5: Allegro. Purcell, possibly the quintessentially English composer, produced many instrumental, vocal and choral works during his relatively short life. From the Trio Sonata 3 in a minor in the 1697 set of 10 we hear the last three movements. These works were intended for the entertainment of and performance by the growing London clubs of amateur musicians. Carl Pini & John Tunnell, Vlns. Harold Lester, Harpsichord
Concerto in A Major (from BMC 15) 1: Grave / 2: Canone di Palestrina. A Dutch nobleman, wealthy and influential, Count Unico Willem van Wassenaer was also an amateur composer whose compositions were considerably better than his own modesty would admit. The Six Concerti Armonici, of which we hear the opening from the Concerto in A, were played by the Count's music-loving friends who pressured him against his will to have them published though the Count insisted on anonymity. The true composer of these works, previously attributed to Pergolesi, was only established in 1980.
Concerto a Quattro in F Major, Op. 11/5 (from BMC 11: Italian Baroque) 2: Recitativo (Adagio assai). From a little-known Italian composer, here is the wonderful Adagio from his Concerto in F - a little-known gem which deserves a place among the "Baroque Favorites" along with the Pachelbel Canon and the famous Albinoni Adagio. The Modena Chamber Orchestra - Francesco Calvi.
Concerto in G Major for Two Violas & Strings (from BMC 13) 1: Avec douceur. The orchestral works of Hamburg composer and musician Georg Phillip Telemann are still much less known than they deserve. They are always tuneful, and show as much variety in instrumentation as those of Vivaldi. This first movement from his Concerto in G for 2 Violas proves both points.
Concerto for Two Mandolins & Strings in G Major, RV 532 - (from BMC 12) 1: Allegro. Composing for Venice's Ospedale della Pieta, a well-endowed "orphanage" for the unofficial female offspring of noble dalliances, Vivaldi produced concertos featuring the many different instruments expertly performed by these talented young ladies.
Ciacona (from BMC 32, a CD devoted to the Chaconne.) The Chaconne (Chacony or Ciacona), a set of variations on a base melody, often a popular song, was a much-practiced baroque art, both popular, and more academically, expressing the baroque spirit of order, in music as in the universe. This wonderful Chaconne by little-known Italian composer Tomaso Antonio Vitali is based on the popular tune "La Follia" . The Modena Chamber Orchestra Leader & Solo Violinist: Francesco Calvi
Harpsichord Suite No. 4 in e minor, HWV 429 (from BMC 23) Opening Fugue. Performed by Christopher Wood (see also Track 4 above) we hear one of Handel's finest and best-developed keyboard fugues, this from Suite No. 4.
Chandos Anthem VI Psalm 42 1: Sonata / 2: Chorus "As Pants the Hart for cooling streams". German-born Handel came to England when the House of Hanover took succession to the English throne. Though always associated with royalty, Handel soon left the somewhat stifling Court atmosphere and took up a position with the wealthy Lord Chandos, for whom he wrote the Anthems bearing the Chandos name. Fresh, early works, they emanate a peaceful, tranquil quality of great beauty and delicacy. (BMC 37 & 38: The 6 Chandos Anthems). Collegium Musicum of Rutgers University.
Source: www.baroquemusic.org