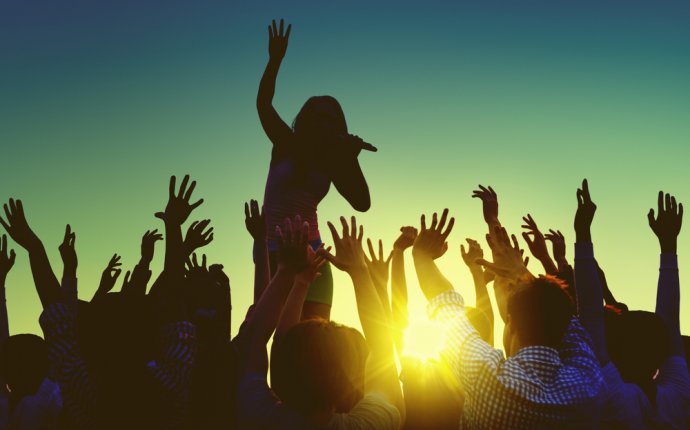 Baroque music Festival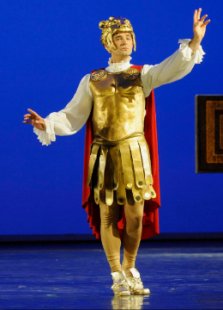 If you're a lover of Handel, you will probably want to check out the three big festivals in Germany focused on his music: Göttingen, Halle and Karlsruhe. The Göttingen International Handel Festival takes place in May and usually chooses one of his operas as a headline: this year's is Lotario. Soon after is the Handel Festival Halle, at the composer's birthplace, featuring no less than ten of his operas and oratorios in an even bigger programme. The Internationale Händel-Festspiele Karlsruhe ends on March 5th, so you'll have to wait for the 2018 edition. You can read Sandra Bowdler's guide to these three big festivals here.
Max Emanuel Cencic in Alessandro, Handel Festival Halle, 2015
260360Since Handel spent so much of his career in London, we British also claim him as our own: the London Handel Festival is a substantial affair which runs for six weeks in March and April, culminating in a strongly cast performance of
Joseph and his Brethren
.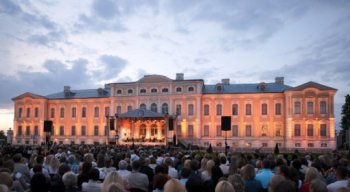 Johann Sebastian Bach has festivals dedicated to him on both sides of the Atlantic. At the Leipzig Bachfest in June, you can hear his music at the Thomaskirche and Nikolaikirche for which it was written; the festival includes a variety of other music and other venues, not least the famous Gewandhaus. Also in Germany, the Thüringer Bachwochen runs in Weimar, Eisenach and other Thuringian cities from April 7th to May 1st, including a Good Friday performance of the St Matthew Passion, while the Bachwoche Ansbach (held every two years) runs for ten days from July 27th.
In the stunning location of Carmel, California, overlooking the Pacific Ocean, the Carmel Bach Festival runs in July, also mixing Bach with other music. On the other side of the US, Orlando, Florida hosts the Winter Park Bach Festival (which ends on March 6th, so that will be another one for 2018).
Telemann and Monteverdi both have anniversaries this year: there is a festival dedicated to Monteverdi in Cremona (the home of Stradivari, Amati and Guarnieri) and a major Telemann Festival in Hamburg in November – the programme hasn't been announced yet, but it will give you the chance to check out the spectacular new Elbphilharmonie.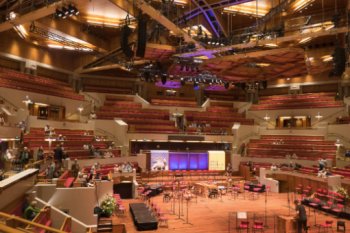 Rundāle Palace, Latvia
© Didzis Grodzs
However, you may not wish to focus on a specific composer; rather, it could be the festival's atmosphere and location that matters. For you, should Baroque music be presented in a grand palace? In that case, look no further than the biggest palace complex of all, Frederick the Great's Sanssouci in Potsdam, where the Musikfestspiele Potsdam takes place in June (a notable highlight is the Handspring Puppet Company staging of Monteverdi's Il ritorno d'Ulisse in patria). The Château de Versailles also hosts a summerful of Baroque music events: as well as standard concerts and opera performances, there are Baroque costumed fancy dress events, of which the most eye-catching is the Grand Masked Ball on 24th June. A smaller but still stunning 18th century palace is Rundāle Palace, home in July to the Latvia Early Music Festival.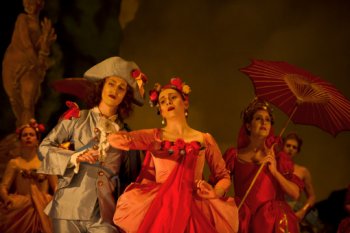 St Lawrence Church, Vantaa, Finland
© David Karlin | Bachtrack Ltd
At the other end of the scale, you may prefer festivals in smaller venues away from the beaten track. Finland's BRQ Vantaa festival takes place in August, with events in your choice of a gothic church and a modern chapel – with the added characteristic of the Far North that it doesn't really get dark as such. In Wales, most concerts in the Gregynog Festival take place Gregynog's 200-seat Music Room: the festival will run from 16th June to 2nd July, although the detailed programme has not been announced at time of writing. Wales also hosts the Brecon Baroque Festival in October, giving you the chance to combine baroque music with hikes through some of the country's most spectacular scenery.
The Grote Saal at Tivoli Vredenburg, Utrecht
There are, of course, major early music festivals in big cities also. If you're after top quality performers in a brand new state-of-the-art concert hall complex, wait for August and head for the Tivoli Vredenburg, main home of the Utrecht Early Music Festival, a ten day event comprising over 225 concerts as well as other activities (you'll have to wait for mid-May for the programme announcement, however).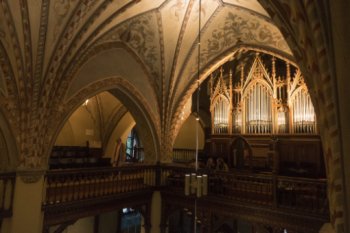 Innsbruck is another major city that hosts the very best performers: the Innsbruck Festival of Early Music runs from July 19 to August 26 this year. This year's Baroque première, Reinhard Keiser's The Noble-Minded Octavia, is interesting because Handel took ten arias from it for his Agrippina: here's a chance to hear them in their original context. Starting in July, the Innsbruck also runs a series of concerts at Ambras Castle in the hills high above the city: this year's opener features Christina Pluhar with her ensemble L'Arpeggiata; the Akademie für Alte Musik Berlin also feature.
The Boston Early Music Festival, which runs from June 11-18, has a tradition of featuring little performed early opera. This year has a distinctly rare opéra-ballet: André Campra's 1699 Le Carnaval de Venise opens the festival (Campra was intermediate in time and style between Lully and Rameau). The festival is closed by performances of a Pergolesi double bill (La serva padrona and Livietta e Tracollo). Away from the opera stage, you can see international stars such as Rachel Podger, Kristian Bezuidenhout and Ensemble Correspondances.
Akademie für Alte Musik Berlin
© Uwe Arens
510340
If you missed the London Handel Festival, you get a second chance with the London Festival of Baroque Music, which takes place in May at St John's Smith Square. This year's festival has a healthy dose of Monteverdi to which you can add yourself by coming to the "Sing Baroque" workshop to be coached by Robert Howarth in the Monteverdi 1610 Vespers and Handel's Jephtha. Alternatively, wait for 27th October and the opening of the Brighton Early Music festival: the programme hadn't been published at time of writing, but they do run the BREMF Community Choir, which is open to all.
Source: bachtrack.com