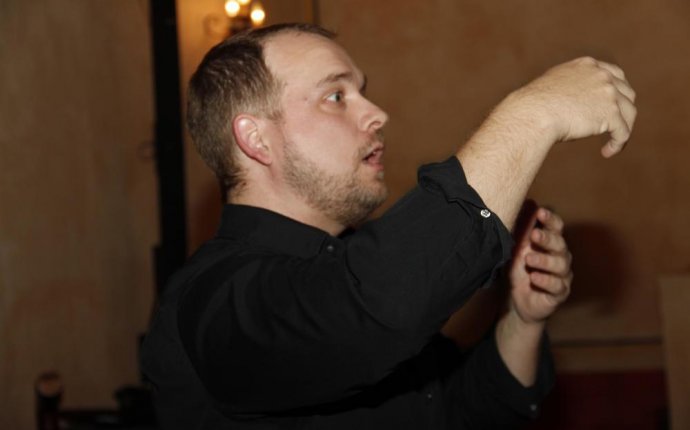 Austin Baroque Orchestra
Known Unknowns – September 23 & 24, 2017
Our season opener features hidden and forgotten gems by some of the Baroque era's heavyweights. Forget the Canon in D – we'll be performing one of Pachelbel's Parthie a 5, along with J.S. Bach's Concerto in C minor for Violin & Oboe featuring Concertmaster Stephanie Raby and Artistic Director Billy Traylor. It's not all German, though – we'll include operatic excerpts from Rameau and Vivaldi. And finally, to celebrate the 250th anniversary of Georg Philipp Telemann's death, we'll perform the Austin premier of his rarely performed oratorio Der Tag des Gerichts. Click here to learn more.
For All the Saints – October 28 & 29, 2017
Our annual performance of Latin American music will feature music for the feasts and holidays of the Church year. With music for major annual celebrations like Christmas, Corpus Christi, and the Assumption, as well as minor feasts like St. Joseph's Day and St. Peter's Day and regional celebrations such as St. Ildephonsus' Day and the Solemnity of Our Lady of Guadalupe, this program will be a fiesta of musical beauty! Music by Salazar, Jerúsalem, Tollis de la Rocca, Sumaya, Salas, Nebra, and more. Click here to learn more.
When Freddie Met Frankie – January 20 & 21, 2018
This intimate program will give a glimpse into the world of the music-obsessed, flute-playing Frederick the Great, whose complex relationship with the French philosopher Voltaire began before the author's residence at court and extended beyond his abrupt departure. The concert will consist of works by composers employed, admired, or coveted by the king, including JS and CPE Bach, Hasse, Schaffrath, Graun, Benda, and Čart, interspersed with readings from Frederick's correspondence with Voltaire. Click here to learn more.
String Break! – March 3 & 4, 2018
Join us for our springtime celebration of ABO's phenomenal string players, who will demonstrate to you the development of string ensemble literature, from Renaissance canzonas to Baroque concerti grossi and Romantic sinfonias. Much of this music is Italian, but non-Italian composers readily emulated (and copied) the latest music to come across the Alps. With works from Frescobaldi, Muffat, Corelli, Vivaldi, Handel, Mendelssohn, and more, this program will be a musical springtime jaunt across Europe! Click here to learn more.
Source: austinbaroqueorchestra.org