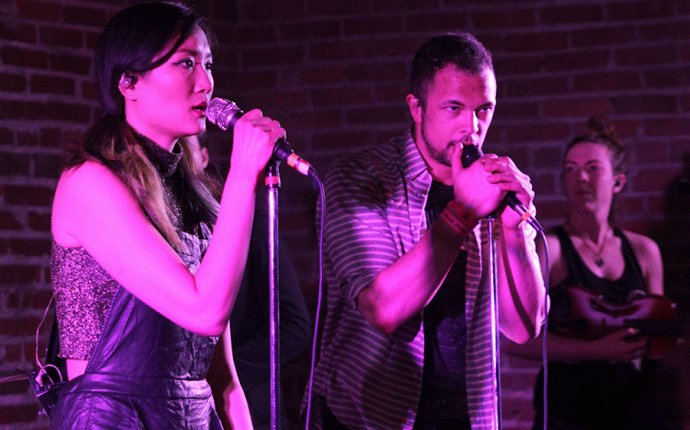 Baroque pop music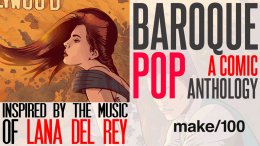 About this project
You'll need an HTML5 capable browser to see this content.
$6, 484
pledged of $4, 000 goal
2/1 - New stretch goals added!
Baroque Pop is an eighty-page comic anthology produced by Mario Candelaria and is being released by Red Stylo Press. Inspired by the music of Lana Del Rey, Baroque Pop is a carefully curated selection of short form comics and illustrations celebrating love, loss, success, and change by comic creators who came together after finding mutual solace and inspiration in her music.
Cover by Jim Towe
Baroque Pop is both an homage to Lana as well as a testament to the imagery and symbolism this modern day muse draws out of artists and writers. Her melodies invoke a sense of longing and wonder and endless hope. Mixed with instrumental tracks that feel cinematic in scope, her tunes practically invite the imagination to run wild painting tiny pictures with the emotions released in every bar, in every hook, until each album resembles a mosaic reflecting our deepest desires and secrets with each subsequent listening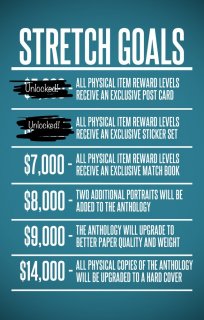 In keeping with the music theme, the book itself will be printed at 7x7 inches to physically resemble a 45 RPM record cover.
Since production on the anthology is close to being wrapped, this campaign is to help fund a modest printing run so we will be able to start shipping out the books right away.
The book features seven short stories by:
♢ Chuck Harrison & Luke Marrone
♢ Daniel Charles & Ashley St. Lawrence (with Scott Ewen)
♢ Jennie Wood & Chris Goodwin
♢ Enrica Jang & Jan Velazquez
♢ Mario Candelaria & Katarzyna Witerscheim
♢ Michael Lynch & Mira Mortal
♢ Eric Palicki & Daniel Earls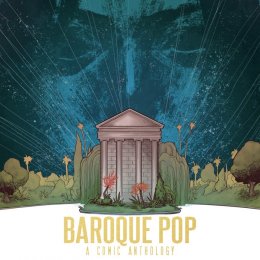 And five portraits by:
♢ Jim Towe
♢ Adam Ferris (feat. Lesley Atlansky)
♢ John Keaveney
♢ Hoyt Silva
♢ Fabian Lelay (feat Lesley Atlansky)
We are coming to Kickstarter because this is a small creator owned passion project that was put together entirely by fans of Lana. While we have high hopes, anthologies are still a very niche market that many mainstream publishers will not take a chance on unless there are big rewards in it for them. This is a book by the fans for the fans and we have known this from the project's conception.
Putting this anthology together ourselves means we have direct control of how the final product looks. A painstakingly large level of detail has gone into designing this book. From the beginning we set out to distinguish ourselves from other anthologies. From the 7x7 square shape of the book to the higher quality paper to the perfect gold foil on the cover, everything was designed to put quality over quantity and that expense is reflected below in the goal.
Since the book has been completed it will still be released if we do not make our goal, but it will remain in a digital format until the collective can raise the funds to produce a modest print run - and given this age of pirating, that would likely take a while. This is a passion project and it needs passionate support.
Goal breakdown.
Risks and challenges
The anthology has already been produced and is ready for the printing phase. We've already contracted Kraken Print out of Chicago, IL (as well as an overseas partner for international printing and fulfillment) for the task.
But like anything else in life, any number of unexpected events can happen which might lead to delays. In the event this does happen we will update the backers and do our best to get everything back on track.
Learn about accountability on Kickstarter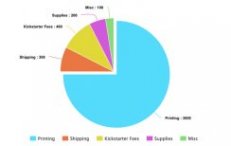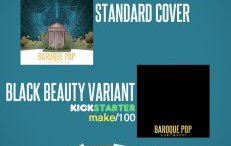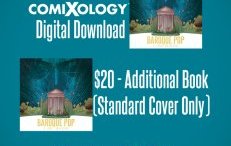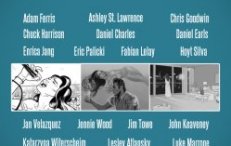 Source: www.kickstarter.com