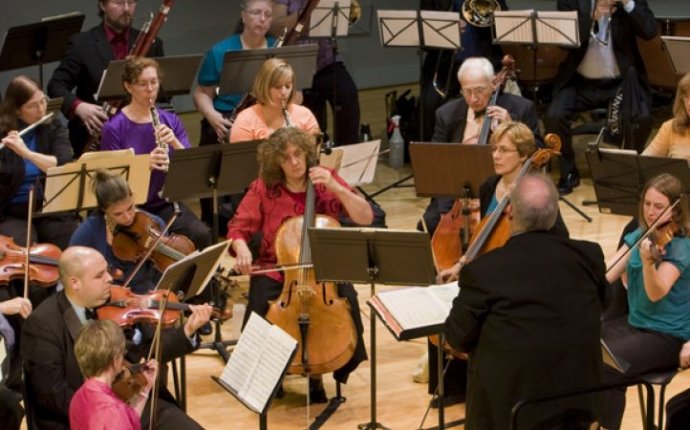 Baroque Orchestra of NJ
The 10th annual Baroque Orchestra of New Jersey's Summer Music Festival will be filled with the great music of four centuries and will feature an array of familiar composers and compositions as well as rarely heard masterpieces and brand new musical treasures.
The festival opens at 3 p.m., Sunday, Aug. 2, at Dolan Performance Hall, The Annunciation Center, The College of Saint Elizabeth, 2 Convent Road, Morristown. The annual "Fresh Breezes" concert presents the fresh sounds of young artists and new music.
Featured this summer will be violinist Ke Zhu, winner of the 2015 Pearl & Julius Young Music Competition. He will perform one of the most exciting and beloved of all works - Petr Tchaikovsky's Violin Concerto. The first half of the concert will feature new music from local and international composers.
Richard Russell's evocative Never Summer was first heard April 1, 2015, at the annual NJIT concert. Ting Ho's playful and charming Concertino Morning was premiered at that same concert. In addition to being a wonderful new work, it also features an amazing new instrument - the lupophone, played by orchestra bassoonist Andrew Pecota.
Soprano Emily Thompson will premiere a moving set of three songs composed by Maestro Robert W. Butts to the poetry of Elizabeth Barrett Browning.
Receiving its world premiere performance will be Piccolo Concerto Notturno by famed Vatican composer Monsignor Marco Frisina, played by bassoonist Lee Doswell for whom the work was especially composed.
The popular BONJ Cabaret will be held at 7:30 p.m., Saturday, Aug. 8, at Grace Hall, Grace Church, 4 Madison Ave (Route 124), Madison. The concert will feature several of the area's most popular singers including sopranos Emily Thompson, Cassandra Lambros and Kimberly Lewis as well as long-time favorite baritone Don Sheasley. Selections from opera and Broadway will highlight the evening. Patrons are encouraged to bring their own snacks, libations and dinner to enjoy while savoring the great music.
The 2015 Chamber Music Celebration will be presented at 3 p.m., Sunday, Aug. 9, at Grace Church. Rarely heard works of great beauty and power will mark the afternoon. Featured work will be Karol Szmanowski's Sonata in d-minor, Opus 9. This masterpiece of early twentieth century composition combines the beauty and richness of late Romanticism with the dynamics of the period. The work will be brought to life by BONJ Concertmaster Agnes Kwasniewska and pianist Paul Zeigler in what promises to be an unforgettable performance.
Also featured on the program will be guest guitarist Stanley Alexandrowicz who will premiere Early Morning Suite by Maestro Robert W. Butts and two important works of the Romantic period: Napoleon Coste's Fantaisie Symphonique and Johann Dubez's Fantaisie sur des motifs de l'Opera: Lucia di Lammermoor.
The popular keyboard recitals held at Grace Church will be organized by Anne Matlack, Music Director at the Church. Programs and players will be announced in the near future. The recitals start at 12:15 p.m., Monday-Thursday, August 3-6. Following the recital, affordable lunches will be available in Grace Hall.
A concert-staged performance of Georg Frideric Handel's baroque gem Acis and Galatea, presented in Dolan Hall at The College of Saint Elizabeth, will end the Festival at 3 p.m., Sunday, Aug. 16. One of the few operas of the period composed to an English libretto (by John Gay and Alexander Pope), the work is based on a story in Ovid's Metamorphoses, and combines elements of both light and serious opera of the period. The work will feature sopranos Noelle Arteche (Galatea) and Timothy Maureen Cole (Damon), tenor Dmitri Zigrino (Acis) and bass Don Kalbach (Polyphemus).
Admission for the performances of Aug. 2 and 16: $40 Adults; $30 Seniors
Admission for the performances of Aug. 8 and 9: $20 Adults; $15 Seniors
Admission for the keyboard recitals are by goodwill donation.
Source: www.nj.com