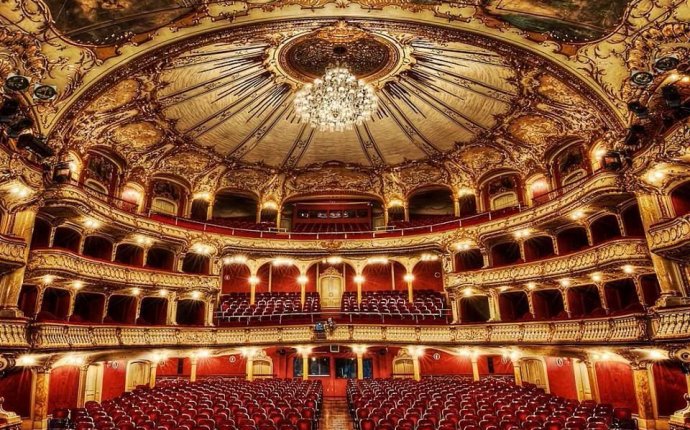 Baroque operas list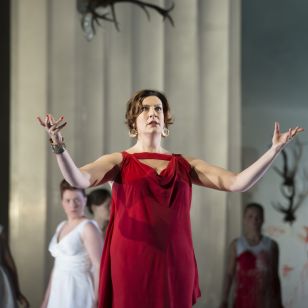 Sarah Connolly as Phaedra in Glyndebourne's new Hippolyte et Aricie (photo: Bill Cooper)
Italian and English Baroque operas have gained popularity in the UK in recent decades – helped along by some inspired productions by Glyndebourne and English National Opera. Now, following fascinating productions this summer of both Charpentier's Medea (ENO) and Rameau's Hippolyte et Aricie (Glyndebourne), the neglected genre of French Baroque is ready to take its place at the top table.
Here's a guide to 10 of the best Baroque operas, with some highly recommended recordings to go with them.
Rameau may have been France's undisputed master of harmony, but he was all of 50 when he completed his first opera in 1733. According to William Christie, Hippolyte et Aricie is Rameau's masterpiece. He persuaded Glyndebourne to stage it and the sheer musical invention and glorious complexity of the work means Rameau's thrilling reinterpretation of Racine's Phèdre has to feature in my list. I've written about Glyndebourne's production together with a podcast with Christie and you can see it live in cinemas or streamed online on July 25. As Glyndebourne's director, Jonathan Kent, puts it, 'Pellegrin [Rameau's librettist] lifts things straight from the Racine and then, set by Rameau, things which are pretty astonishing in the Racine become completely heartbreaking.'
The premise of Hippolyte et Aricie is a dialectic between Diane, goddess of chastity, and L'Amour (Cupid) as to whether unbridled passion should hold sway or whether our lives should be ruled by chastity and austerity. And it's pretty clear where Kent's sympathies lie – he has set the whole piece in a huge frig. Diane's austere regime is cold and frigid. The opera's great moment comes when, having learnt that the stepson whose love she craved is dead, Sarah Connolly's tortured Phèdre intones her Plaint, which for me has as powerful an impact as Dido's Lament (see below). It is a marvellous moment of theatre and Connolly – her bearing, her voice, her pathos – is breathtaking. Watch it in the cinema, or online, and be ready for some evil twists in the awkward 'happily ever after' final act, required by the conventions of Rameau's time but out of place in the 21st century – Kent has created the happily-ever-after from hell.

In the meantime, try William Christie's own recording from 1995, with Lorraine Hunt as Phèdre (Erato 2564 66305-2). It's also well worth listening to Janet Baker's rendering of the Plaint (Philips 475 161-2), from a 1965 recording by Anthony Lewis, which persuaded the young Christie, then a student at Harvard, to make a life in music.
My second selection – and the only Handel in my list – is Glyndebourne's spellbinding Giulio Cesare in Egitto from 2005, preserved on a smashing Opus Arte DVD (OA 0950 D), with some attractive extras. No surprise that it's William Christie again. Sarah Connolly is marvellous in the title role (she does the trouser roles so well!), much more effective than David Daniels who sung Cesare at Glyndebourne's first revival, but this flawless production is memorable as much as anything for the sensational impact of Danielle de Niese's ever so sexy Cleopatra. This is music made for her and her bravura singing and dancing performance so enraptured Glyndebourne's boss Gus Christie that he married her. If you prefer it on CD, try Alan Curtis's recent release with Marie-Nicole Lemieux and Karina Gauvin (Naïve OP 30536).
Source: www.gramophone.co.uk