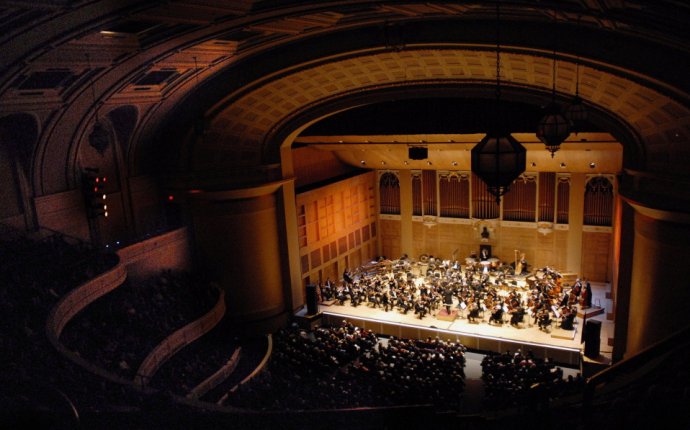 Portland Orchestra
Conductors from Boston, North Carolina, Washington state and Winnipeg, Manitoba, will compete to replace Robert Moody, who completes his 10th and final season as music director of the Portland Symphony Orchestra in May 2018.
The symphony's executive director, Carolyn Nishon, announced the finalists Tuesday morning at Merrill Auditorium.
The four finalists are Ken-David Masur, assistant conductor of the Boston Symphony; Daniel Meyer, music director of the Asheville Symphony; Alexander Mickelthwate, music director of the Winnipeg Symphony Orchestra; and Eckart Preu, music director of the Spokane Symphony.
Each candidate will conduct in Portland during the orchestra's 2017-18 concert season. Each will conduct one classical concert and two pops concerts during his audition. Moody will conduct five concerts during the season, leaving the others to guests and his assistant, Andrew Crust. Moody's final concert will be May 11, 2018, when he conducts Mahler's Symphony No. 2, also known as "Resurrection."
Each finalist has conducted in Portland before, and two – Meyer and Mickelthwate – were candidates in the orchestra's previous search for a music director a decade ago, which resulted in Moody's hiring.
Nishon said the orchestra received 240 applications. Of those, 25 were women, or just over 10 percent. She wishes more women had applied and said the preponderance of male candidates is a question "for the field to grapple with, " she said.
The PSO search committee includes musicians representing every section of the orchestra, staff, trustees and the community. It began its work in the fall of 2015. It will meet throughout the upcoming concert season and make a decision "when we feel we've found the right fit for the PSO, " Nishon said. The four finalists will audition through the spring of 2018. Moody's successor likely will be hired for the 2019-20 season, Nishon said.
As assistant conductor of the Boston Symphony, Masur has the highest profile of the four finalists. He will conduct Brahm's Symphony No. 1 on Nov. 15 and a pops program of songs from Oscar-winning movies in January 2018. He formerly conducted the San Diego Symphony, and in the 2016-17 season has conducted or will conduct in France, Germany and Russia. He also leads the New England Conservatory and the Boston University Symphony, and serves as artistic director of the Chelsea (N.Y.) Music Festival.
Meyer will lead a classical program highlighted by Tchaikovsky's "Swan Lake" on May 13, 2018, preceded by a Rodgers and Hammerstein tribute the month before. In addition to his work in Asheville, Meyer is music director of the Erie (Pa.) Philharmonic. He's conducted in Germany and Vienna, and across the United States.
Mickelthwate will conduct Beethoven's piano concerto No. 5, "Emperor, " on March 20, 2018, and a dance-oriented pops program this fall, on Nov. 11-12. Born in Germany, Mickelthwate has led the orchestra in Winnipeg since 2006, when he was a candidate in Portland. He began his U.S. career as assistant conductor with the Atlanta Symphony.
Preu comes to Portland a year from now to conduct Johann Strauss' "The Blue Danube, " on March 4, 2018. His pops program celebrates Gershwin this fall, on Sept. 30 and Oct. 1. In addition to his work on the West Coast, Preu is music director of the Stamford Symphony in Connecticut and was newly appointed as music director of the Cincinnati Chamber Orchestra.
All concerts are at Merrill Auditorium.
It's common for a music director to hold multiple positions at the same time. When Moody finishes in Portland, he also will give up directorship of the Winston-Salem Symphony, a position he has held since 2005, and focus on the Memphis Symphony Orchestra, where he serves as principal conductor. It's his first job with an orchestra that has 50-plus full-time core members, and he's looking forward to it, he said.
Nishon thanked Moody for his work in Portland, and said the 2017-18 season will provide many opportunities for send-offs.
"It's been 10 wonderful years, " she said. "Robert has stayed true with what he hoped to do for the orchestra, which was providing programming for anyone age 4 to 104."
Among his accomplishments during his tenure in Portland, Moody launched a low-cost concert series for families, hired an assistant conductor to do community education and develop audiences among younger fans, and introduced contemporary composers and new music to music fans in Maine.
Source: www.pressherald.com