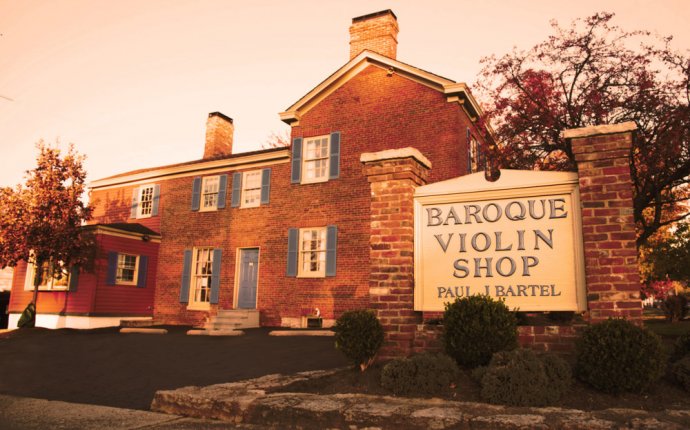 baroque violin music
Baroque Violin Shop has the best and one of the biggest rental programs in the country. Although we're based in Cincinnati, we serve all 50 states through online sales and rentals, and our local reps. We don't believe in renting low quality instruments, but it's our goal to make it affordable for any student to rent from us. Instead of offering different levels of instruments at varying price points, we only rent the highest quality student instrument because we believe this is crucial to maximizing a student's potential. We work hard to keep our costs low because we believe that cost should not prevent anyone from becoming a musician. A high-quality and professionally set-up instrument actually makes it easier for the student to learn musical techniques and progress faster.
FREE WITH EVERY RENTAL
Included for free with every rental is a music stand, rosin, polish cloth, method book, music folder, shoulder rest for violin and viola, and end-pin stoppers for cello and bass, a savings of over $50.00.
FREE MAINTENANCE AND REPLACEMENT COVERAGE
Also included for no extra charge is maintenance and replacement coverage. You are not responsible for any accidental damage that may happen to the instrument bow or case. Broken strings are replaced at no additional cost. If repair is needed or an instrument is lost or stolen, Baroque Violin Shop will fix or replace it at no additional cost. (Police report is required in the event of theft.) When your rental requires servicing simply come into our shop during business hours or call us to arrange the quickest and most efficient means of repair or replacement.
RENTAL CREDIT
The Baroque Violin Shop will apply 100% of your rental payments towards 50% of the purchase price of any one full size violin viola cello or bass sold from our shop. There is no limit to the amount you may accumulate no matter how long you decide to rent. All payments a customer makes towards rental fees accumulate as rental equity. For example, if you have paid $249.50 towards violin rental fees, and you decide to purchase our best-selling Academy 200 Violin Retailing for $499.00, your rental equity amount of $249.50 will be deducted from the purchase price, leaving a balance of $249.50 plus tax.
PLANS
MONTHLY
Payment due on a monthly basis. Your first payment will be a two month up front charge plus any applicable taxes and shipping fees. After 60 days Your credit or debit card will then be charged every month for the following amounts plus applicable taxes.
Violin/Viola $16.00
Cello $35.00
Bass $45.00
*If you do not want your card to be automatically charged please call our store at 513.541.2000 or 866.846.5469. Your card will only be charged for the first two months of rent, plus applicable taxes and shipping. Subsequent payments can made over the phone with a credit card, in person at our store, or by check through the mail. We do require a credit card to be on file in the event that your account is over 30 days past due.
YEARLY
Our standing discount for upfront annual payment offers twelve months of instrument rental for the price of ten. If you decide to terminate your rental agreement before the 12 months are up, you will be refunded for the remaining months. You will be billed a one time fee plus applicable taxes.
Source: www.baroqueviolinshop.com